PRO 48 with Glass Door
ICB648PROG
A MONUMENT TO FOOD PRESERVATION
Its introduction created quite a stir among design aficionados. You can see why. Think of the PRO 48 as an 363 kilogram monument to food preservation – equal parts sculpted metal design statement and culinary secret weapon. Freezer on the left. Refrigerator on the right. High performance through and through. Its vast interior, like its bold exterior, is crafted of stainless steel.
With over 900 L of storage, the PRO 48 holds a breathtaking assortment of foods, and keeps it all as fresh as the day it was picked or caught. Dual refrigeration ®, with two compressors and three evaporators, provides just the right environment for fresh or frozen foods, and prevents odour transfer. A magnetic door seal system keeps food fresh or frozen even if your power goes out. It's the biggest, boldest, freshest Sub-Zero of all. less
Product Features
Rigorously tested to ensure dependability

Built with premium-grade materials, Sub-Zero products are designed to last a minimum of 20 years. Major components are subjected to extreme stress tests prior to going into the final design, and every major function is tested before shipping.

Clear-view glass door

A single, triple-pane and UV-resistant glass door converts select refrigerator models into elegant and well-lit display cases while providing contemporary enhancement for today's modern kitchen. (Glass designed for high-altitude regions is available as an option.)
Exceptional customer support

Whether you're shopping for appliances or have questions about those you already own, the Sub-Zero and Wolf Customer Care team has a reputation for service that's as exceptional as its products.
Specifications and Downloads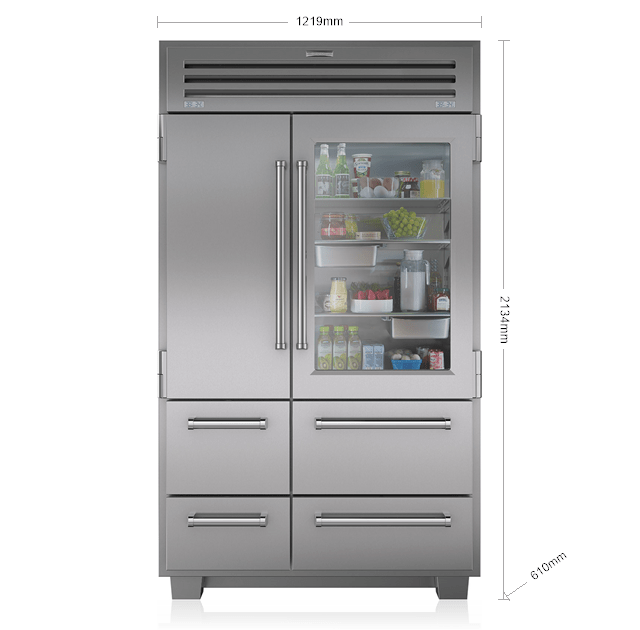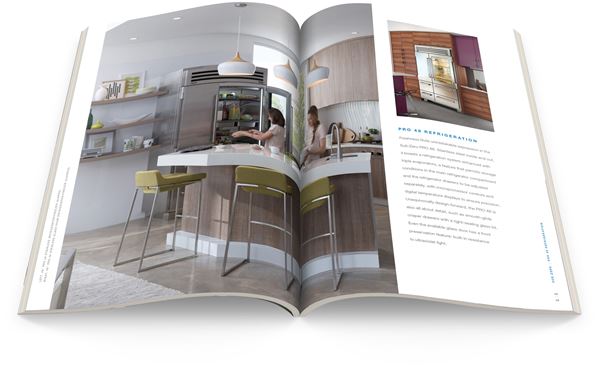 Request a brochure
Dozens of pages of inspiring photos, product features and more in print and online. Discover a world of beautiful, high-performance and top-quality products for your dream kitchen with this free guide from Sub-Zero and Wolf.
Receive a printed brochure