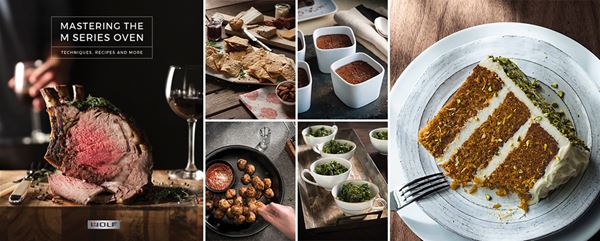 Master the M Series Oven
Your adventure starts the moment it's installed in your kitchen. But the more you learn how it works, and understand the proper techniques for using it, the more you'll be able to do.
Prime rib. Spinach soufflé. Crème brûlée. Anything you can imagine, you can cook in the m series oven.
Master the Dual Fuel Range
For an in-depth look at both your convection oven and gas rangetop, look no further. This guide will teach you the differences between each oven mode and when to use them. You'll learn why Dual VertiFlow™ convection can make food taste better. And we'll help you build your repertoire of cooking techniques with helpful how-tos and demonstrative recipes. Finally, try out a collection of full-range recipes that utilize all you've learned.
Master the Induction Range
This guide is a two-part tour of your convection oven and induction rangetop. We'll demystify every oven mode and induction technology, arming you with the "whys" and "hows" of several fundamental cooking techniques along the way. In the last section, we'll connect the learnings in four showstopping recipes that use both the oven and rangetop.
Master the E Series Oven
Unlock the full potential of your oven with this helpful guide. Mode by mode, we'll walk you through the nuances of the technology, and then provide instructive recipes created specifically for your oven. You'll become a master of every mode, creating one delicious meal after another.
Master the Convection Steam Oven
This book is your guide to unlocking the potential of your Convection Steam Oven. Ultimately, you'll learn the ins and outs of your oven and its intelligent features, the basics of steam and convection cooking, and a few fundamental techniques. Plus, try dozens of illustrative chef-tested recipes that will elevate your cooking, broaden your repertoire, and help you get the most out of your oven.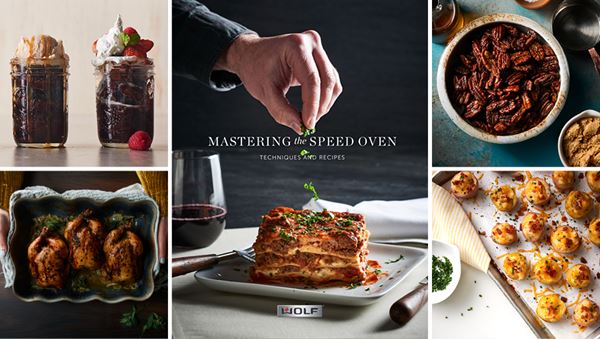 Master the Speed Oven
Our complimentary technique guide offers you practical tips and dozens of chef-tested recipes to help you get the most out of your speed oven. Discover its distinct cooking versatility for practically limitless edible expression.