Mastering The M Series Oven
FREE DOWNLOAD
Instead of just setting your oven to a temperature and hoping for the best — as you may be used to doing — you're going to dial in the cooking mode that's precisely suited to your dish. Then, you're going to sit back and relax. No shifting racks around or fretting about the final result. Let your advanced M series oven use its four heating elements and two convection fans to create the customized cooking environment that ensures delicious results every time.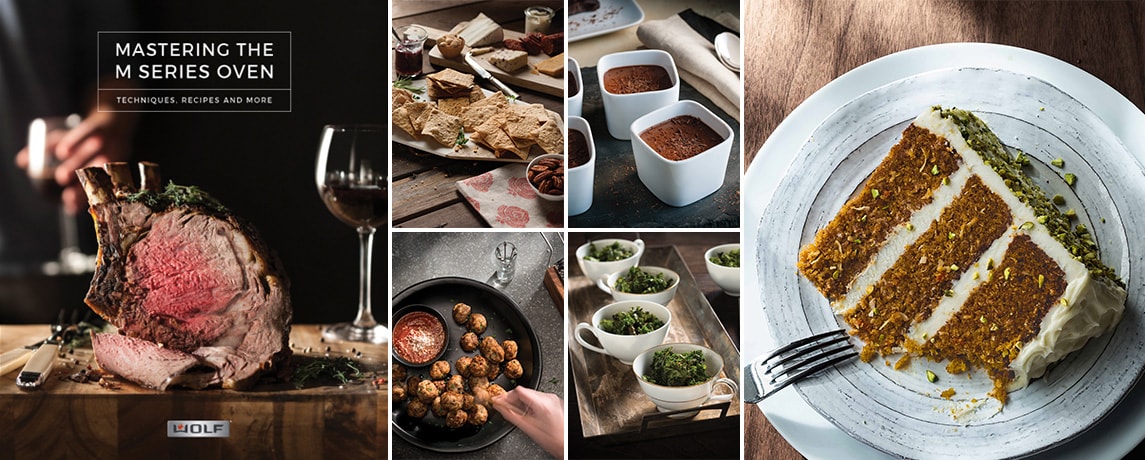 Prime rib at home? Absolutely!
Saturday night at the steakhouse. Crowded, noisy – but the prime rib is so succulent. Now you can recreate that showstopper meal at home, with a little encouragement from Wolf's Chef Coleman and the Gourmet mode of the M series oven.
The "dinner dilemma" solved!
What's for dinner? The same nagging question, night after night. Wolf's Chef Coleman comes to the rescue, with an anytime dinner solution that requires no meal planning, no recipes - and no stress.
Feed a crowd and still enjoy the party
Wolf's Chef Coleman prepares a leg of lamb, mac and cheese, roasted potatoes, vegetables and mixed berry crisp all at the same time – and with the most delicious results. Enjoy a glass of wine while dual convection takes care of dinner.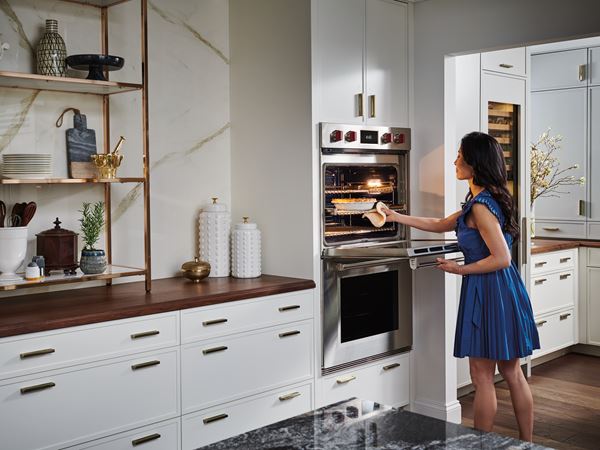 M SERIES OVENS
There have never been ovens like these. The high-performance heirs to our pioneering L series, the M Series combines four striking new looks and advanced Dual VertiFlow™ convection for the most consistently delicious cooking results yet. Ten touchscreen modes let you roast, bake, and broil with ease, while Gourmet Mode has a menu of nearly 50 presets for effortless preparation of virtually any dish.