Kale Chips
Potatoes? Sure, but other things can be chips too. These kale chips are a fun snack that is easy to make and can be customized by adding or substituting different seasonings.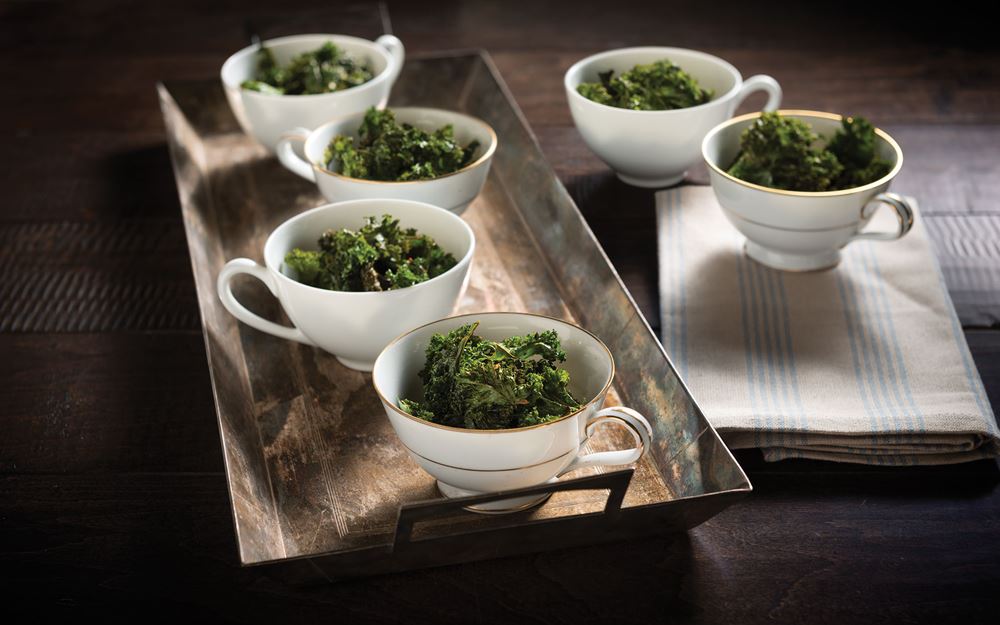 Before You Start
You can use pre-chopped bagged kale. Be sure to remove the stems and if the pieces are smaller than those in the recipe, the cooking time will be slightly less.
Preparation Method
1. Preheat the oven to 93°C on Roast Mode with a rack set on position 3.
2. Remove the stems from the kale and cut the leaves into 50 mm pieces.
3. In a large bowl, toss the kale with oil, salt and red pepper flakes until well combined.
4. Spread out onto a baking sheet lined with parchment.
5. Place into the oven and cook for 45 minutes.
6. After 45 minutes, turn the oven to the Convection Roast mode and set the temperature to 93°C. Cook for 10 minutes, or until the pieces are nicely crisped.
7. Remove from the oven and transfer to a fresh sheet of parchment paper and allow to cool on the counter before serving.