Coffee Systems

No need to run out to the corner café — you can enjoy professional-quality brewed coffee, espresso, cappuccino and more, in the comfort of your home. The Wolf coffee system lets you craft a cup precisely to your taste, from real coffee beans, with just the touch of a button. Installs anywhere in your home or office — no plumbing required. Can't you just taste it?

Hit all the right notes
Everyone has a different recipe for their perfect cup of coffee, but the bean, the grind, and the strength are fundamental to each. Whatever your taste, the Wolf Built-In Coffee System will craft the coffee you crave.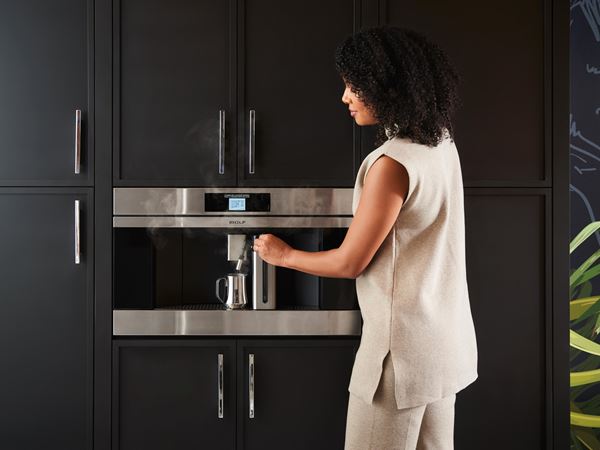 Convenience at every turn
Whether you're making a simple cup of black coffee or a double no-foam latte, you'll find the Wolf Built-In Coffee System is a joy to use and simple to clean.
Off the counter, always within reach
The Wolf coffee system doesn't just make great coffee; its style is pleasing homeowners and designers alike. And because it isn't plumbed, it can easily be built-in to any part of any room.
Request a brochure
Dozens of pages of inspiring photos, product features and more in print and online. Discover a world of beautiful, high-performance and top-quality products for your dream kitchen with this free guide from Sub-Zero and Wolf.
Get my brochure now