76 cm M Series Transitional Built-In Single Oven
ICBSO3050TM/S/T
Prime rib at home? Absolutely!
Saturday night at the steakhouse. Crowded, noisy – but the prime rib is so succulent. Now you can recreate that showstopper meal at home, with a little encouragement from Wolf's Chef Coleman and the Gourmet mode of the M series oven.
The "dinner dilemma" solved!
What's for dinner? The same nagging question, night after night. Wolf's Chef Coleman comes to the rescue, with an anytime dinner solution that requires no meal planning, no recipes - and no stress.
Feed a crowd and still enjoy the party
Wolf's Chef Coleman prepares a leg of lamb, mac and cheese, roasted potatoes, vegetables and mixed berry crisp all at the same time – and with the most delicious results. Enjoy a glass of wine while dual convection takes care of dinner.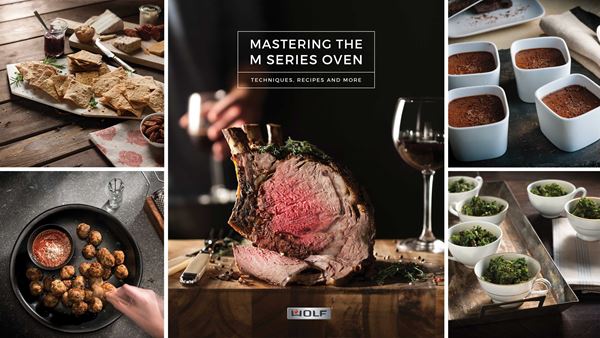 DISCOVER DELICIOUS NEW POSSIBILITIES WITH OUR NEW M SERIES EBOOK
Master the modes in your M series oven, and you'll be able to prepare any delicious dish you can imagine, from prime rib to stone hearth-style pizza. This exciting book gives you tips, techniques and dozens of great recipes – and you can download it in time for dinner, absolutely free. Over 30 great recipes!
Request a brochure
Dozens of pages of inspiring photos, product features and more in print and online. Discover a world of beautiful, high-performance and top-quality products for your dream kitchen with this free guide from Sub-Zero and Wolf.
Get my brochure now