Predict Delicious

Enjoy a lifetime of adventurous, more satisfying cooking. Wolf distills legendary professional heritage, power and finesse into cooking equipment whose precise control ensures the dish you have in mind will be the dish you bring to the table.
EXPLORE THE WORLD OF WOLF
Shoppers: Make a Kitchen Plan
Owners: Master Your Appliances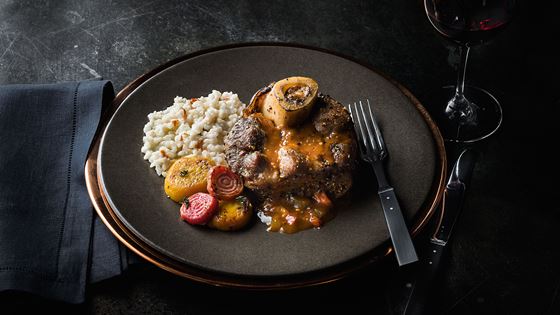 Tools for Trade Professionals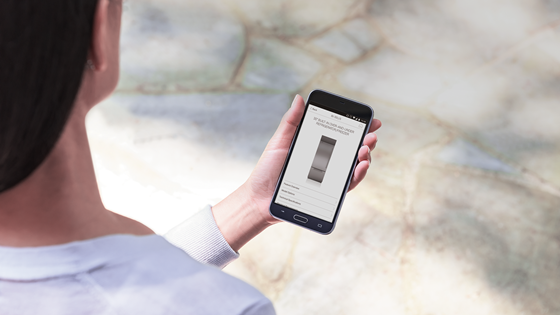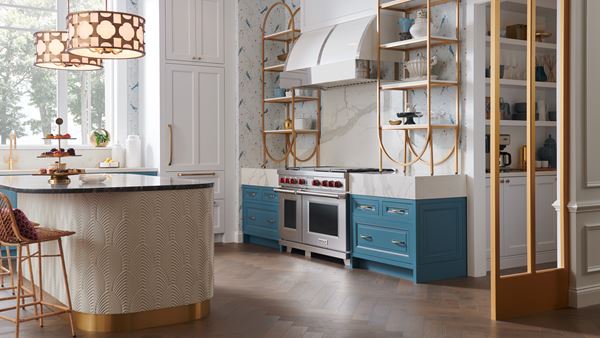 Ranges
Give your kitchen an iconic centerpiece. Wolf ranges are unmistakable heirs of the cooking instruments that have been the choice of professionals for eight decades – and are now the favorite of discerning home cooks. Dual-stacked sealed gas or induction burners deliver exhilarating precision and performance, while the Dual VertiFlow™ convection ovens provide even, consistent heat for perfect roasting, baking, and broiling.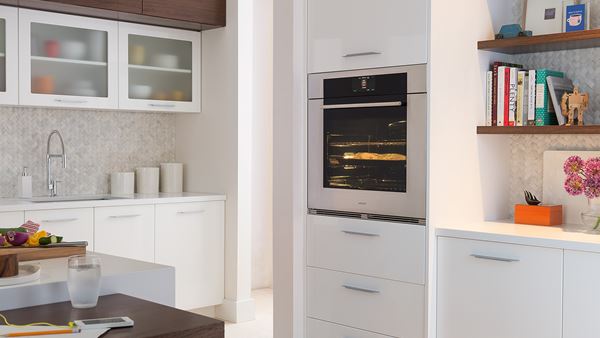 Built-In Ovens
The ovens that took the cooking world by storm are now available in more options than ever before. Alongside the classic E series, noted for smart looks and smarter cooking technology, Wolf now has added the M series ovens with innovative new features and four design styles. Then there's the convection steam oven – a sophisticated take on a traditional European way of cooking that prepares almost any dish, quickly and deliciously.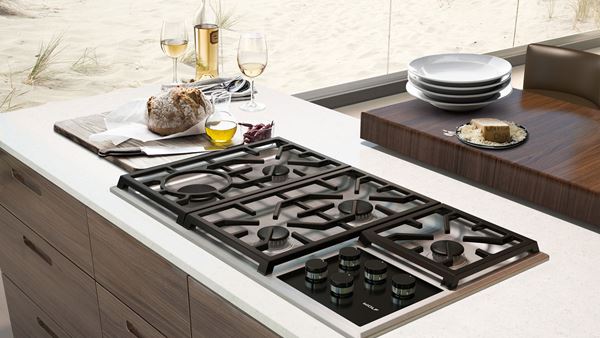 Cooktops and Rangetops
Just looking at a Wolf cooktop or rangetop can make your heart beat faster, with their sleek, streamlined designs. Then, use any of them just once and the real passion ignites. Gas, electric, induction – whichever you choose, you get the professional control from high end to low end that lets you cook with confidence, and ensures delicious results.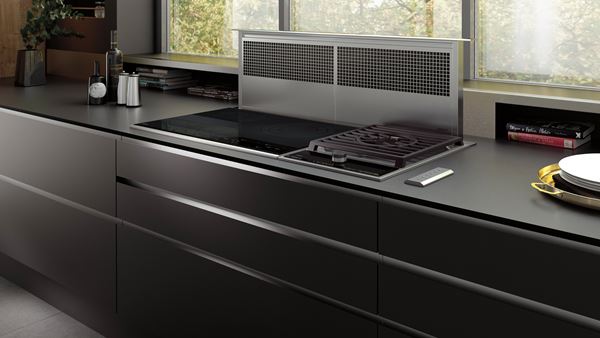 MODULE COOKTOPS
Turn any countertop into a cooking area. Even add specialty functions alongside a full-size countertop or range. Combine modules to create a custom cooktop.
Each module perfectly complements Wolf ranges and ovens and delivers equal performance.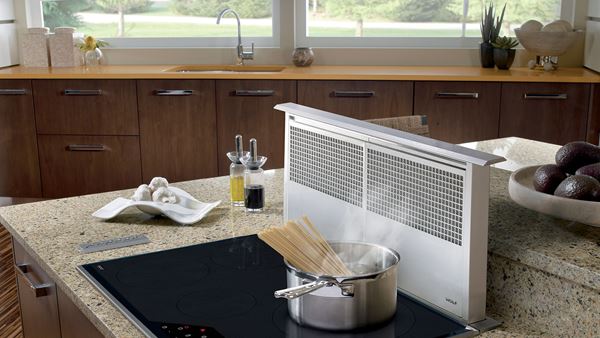 Range Hoods and Ventilation
What's your taste in kitchen design? Rustic? Ultra-contemporary? Somewhere in between? Wolf's array of ventilation products – wall hoods, island hoods and downdrafts – includes precisely what you're looking for in appearance, performance and design.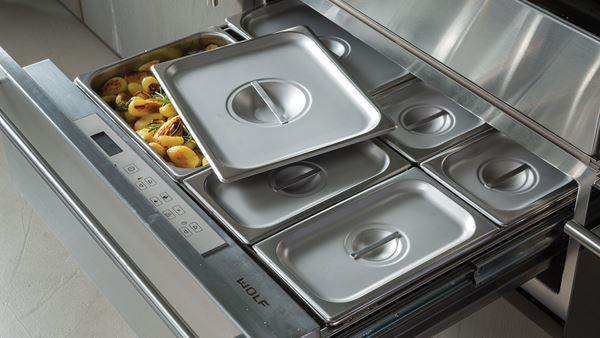 Warming Drawers
A Wolf warming drawer not only keeps moist foods moist and crisp foods crisp until serving time, it's also ideal for warming dinnerware and even proofing dough.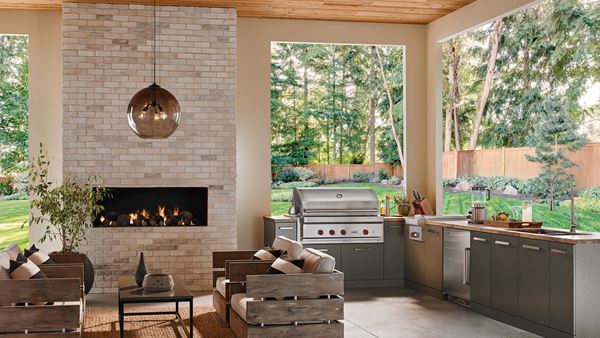 Outdoor Grills
Wolf outdoor grills solve the problem of imprecise heat control that can make grilling such a hit-or-miss proposition. Sear steaks and chops, grill fruit, even smoke trout or bacon – you can do it all with confidence.
Sculpted in double-wall stainless steel and heli-arc welded for seamless strength, Wolf outdoor grills are engineered and tested to perform beautifully for decades.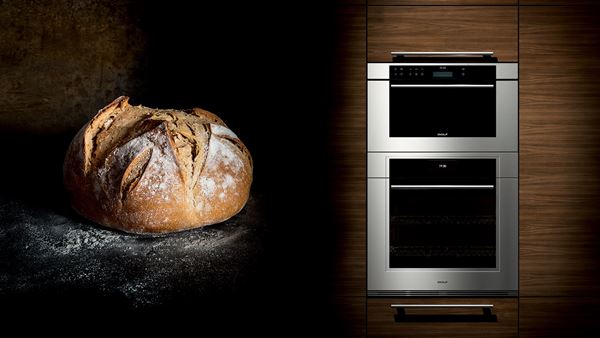 Master your appliances
You may already be an accomplished cook. Even so, we can show you how to use your Wolf appliances more skillfully, and expand your repertoire to an even more impressive level.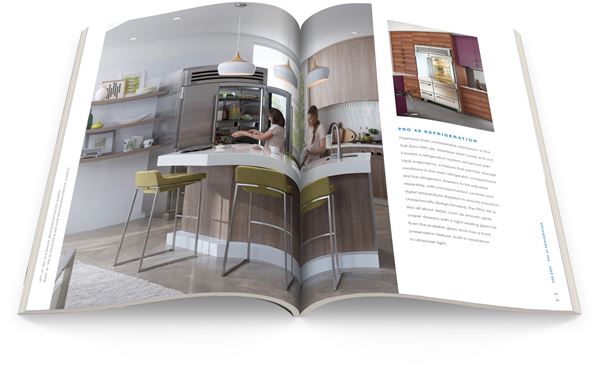 Request a brochure
Dozens of pages of inspiring photos, product features and more in print and online. Discover a world of beautiful, high-performance and top-quality products for your dream kitchen with this free guide from Sub-Zero and Wolf.
Get my brochure now