Blueberry Muffins
The lemon zest in these blueberry muffins brings an added brightness while the streusel topping with chopped nuts gives an extra dimension and depth of flavor.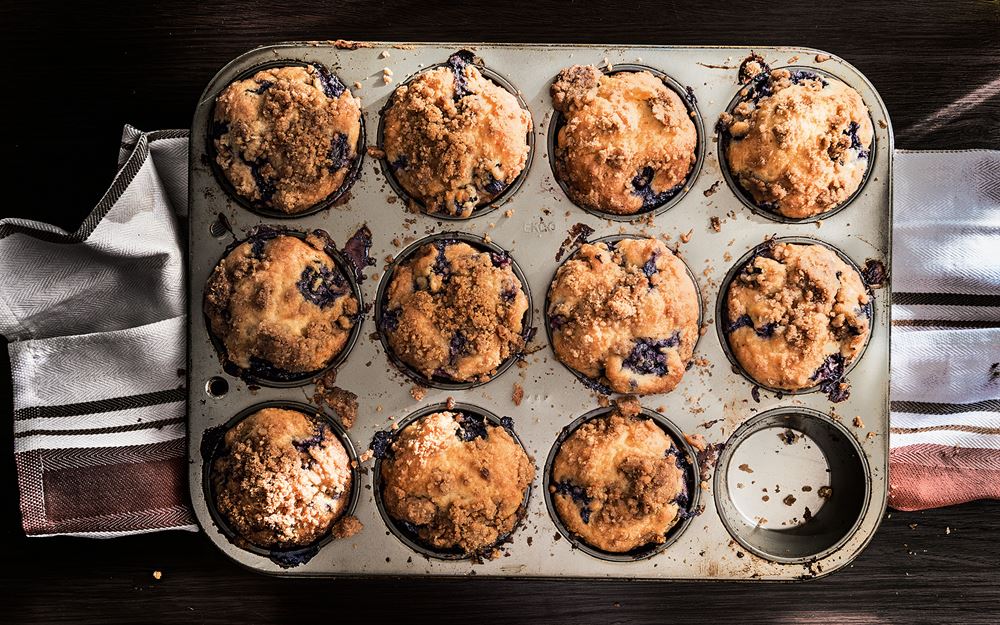 Before You Start
This muffin batter can be prepared ahead of time and refrigerated overnight for use in the morning, making it the perfect "make ahead and prepare for breakfast" muffin.
Preparation Method
Combine the streusel ingredients in a mixing bowl until crumbly. Set aside.
In a mixing bowl, mix together the dry ingredients. In a separate bowl, mix together the wet ingredients. Carefully add the wet ingredients to the dry. Mix only as much as necessary to fully incorporate. Gently fold in the blueberries. Divide evenly into a greased muffin tin. Top each muffin with the streusel mixture. Place the muffin tin into the convection steam oven on the wire rack set on position 2. Turn the oven on by selecting the Convection Humid Mode set to 175°C. Bake until a toothpick inserted into the center comes out clean, approximately 20 minutes.
Products Used in this Recipe