Chicken Wings
These chicken wings turn out crispy without needing to be fried. Easily doubled for larger gatherings, they are sure to impress.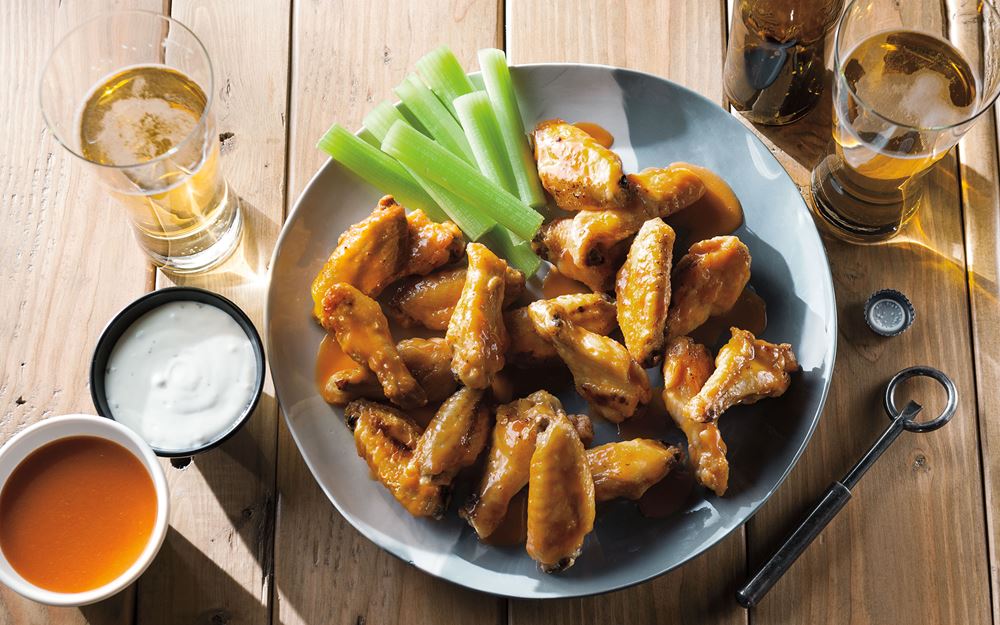 Before You Start
The rendering fat will produce some smoke in your oven, so turn on your hood vent while baking. It may also be helpful to line your broiling pan with parchment or foil.
Preparation Method
1. Preheat the oven to 220°C on Convection Mode with a rack on position 3.
2. While the oven is preheating, dry wings thoroughly with a paper towel and place in a large bowl.
3. Combine the baking powder and kosher salt together in a small bowl and sprinkle about 1⁄3 of the mixture over wings.
4. Toss the wings several times to ensure an even coating.
5. Continue adding the baking powder and kosher salt mixture 1⁄3 at a time, tossing the wings between each addition.
6. Check to see if the wings are evenly covered in the mixture — depending on the wings' moisture content, you may not need to use the last third of the mixture.
7. Place the wings on a broiler pan and rack lined with aluminum foil, leaving some space between them.
8. You can also use a metal cooling rack placed on a baking tray lined with aluminum foil.
9. Place the wings into the oven and cook for 20 minutes.
10. After 20 minutes, remove the pan from the oven and flip the wings over.
11. Return the wings to the oven and cook for an additional 15 minutes.
12. Remove the wings from the oven and place in a large clean bowl.
13. Toss the wings with your favorite sauce if desired.
Products Used in this Recipe