Hazelnut Biscotti
These are satisfying as a snack on their own or with a cup of coffee on a cool day. This biscotti recipe has a nutty flavor that also lends itself well to being dipped in chocolate and served as a dessert.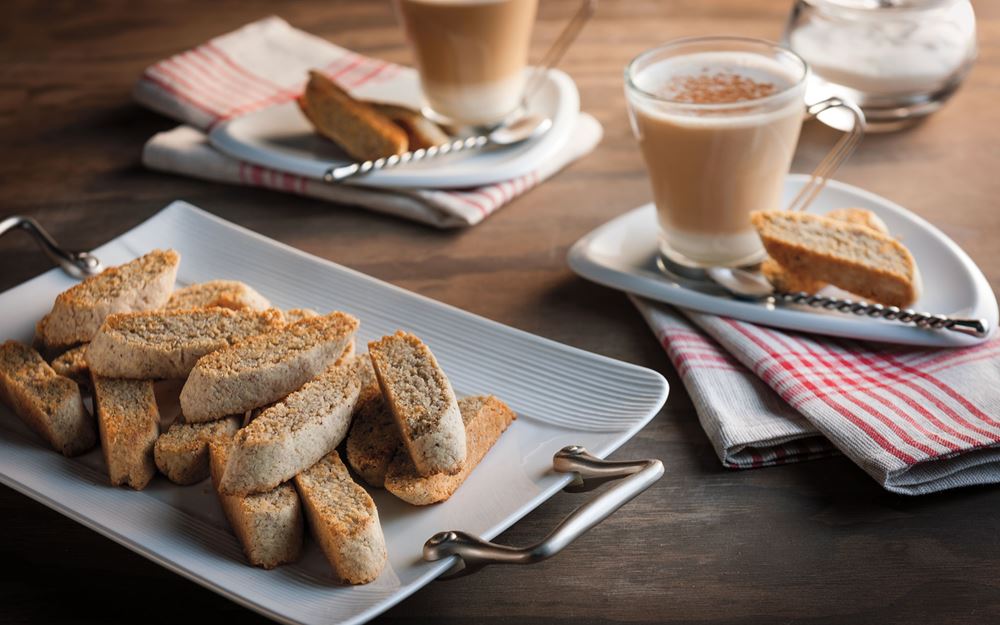 Before You Start
As with all biscotti recipes, remember that these too will need to be baked twice.
Preparation Method
1. Preheat the oven to 175°C on Convection Mode with a rack set on position 3.
2. Pulse the hazelnuts in a food processor just until finely ground.
3. Add the flour, sugar, kosher salt, baking powder and butter and pulse to a coarse crumble.
4. Add the egg and vanilla and pulse till a soft dough is formed.
5. Divide the dough and roll out into two short logs.
6. Flatten each log until about 50 mm in width.
7. Place on a parchment lined pan and bake for 15 minutes.
8. Remove from the oven and allow to cool.
9. Reduce the oven temperature to 65°C.
10. Slice the logs into 12 mm thick pieces and place onto the baking pan, cut side down.
11. Return to the oven and bake for 15 minutes.
12. After 15 minutes, turn the biscotti over and bake for another 15 minutes.
13. Cool on a wire rack before serving.