Ribs
This pork rib recipe is an easy way to make fall-off-the-bone ribs without all the fuss of foil packets or many hours of slow cooking. This is a great example of what makes the Convection Steam Mode so powerful. The ability to "open air braise" foods to tender juicy perfection in a fairly short amount of time is what makes the Convection Steam Mode perfect for pork shoulder, ribs or beef roasts.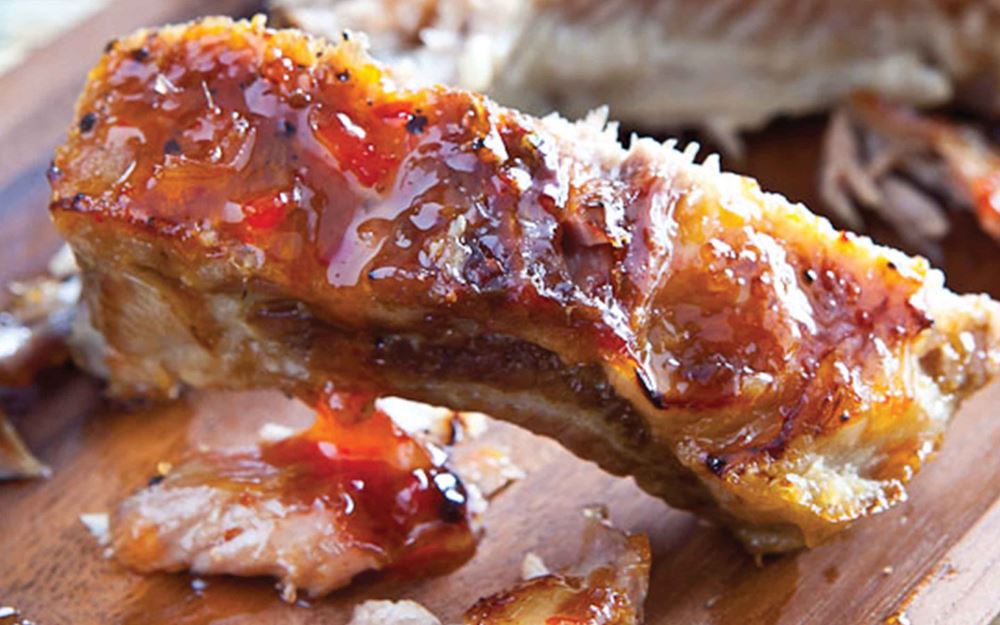 Before You Start
Any dry rub recipe will work just fine, whether it is your own or purchased from the store. Make sure to score along each bone on the bottom of the ribs with a knife. The dry rub can be placed on the racks of ribs a day in advance if desired, but at least 2 hours is necessary.
Preparation Method
Place the racks of ribs on the solid convection steam oven pan or a large plate. Season liberally with the preferred dry rub. Cover with plastic wrap and place in the refrigerator overnight or for at least 2 hours. Remove from the refrigerator and place the racks of ribs, meat side up, onto the solid pan lined with 2 sheets of parchment paper. Place the solid pan into the convection steam oven on rack position 2. Turn the oven on by selecting the Convection Steam Mode set to 130°C. Set the timer for 1 hour, 15 minutes. After 1 hour and 15 minutes, check the ribs to see if they are tender; if they are, remove and serve. If continued cooking is needed, return the ribs to the oven and cook for an additional 15 minutes or until tender.
Products Used in this Recipe