Induction Cooktop

With magnetic induction, the cooktop doesn't heat up, only the cookware does, fast and with perfectly distributed heat. Turn an element up or down, and the response is instantaneous - up to 40% faster than gas or electric. As you would expect from Wolf, all the control you need for fine cooking is there too, with lightning fast high heat and a low-end finesse that some induction cooktops just can't deliver.
INDUCTION COOKING MADE EASY
With The Conversational Chef
Popular in Europe for years, Induction cooking is now taking America by storm. But electromagnetism – who understands how it works? While preparing a pork chop dinner, Wolf's Chef Coleman shows you how easy it is to cook with induction, and demonstrates its unique benefits. Almost instantaneous temperature response. Practically no wasted heat. And the full range of control – Coleman sears chops, reduces a pan sauce, melts chocolate without scorching. You'll be inspired to try induction cooking too.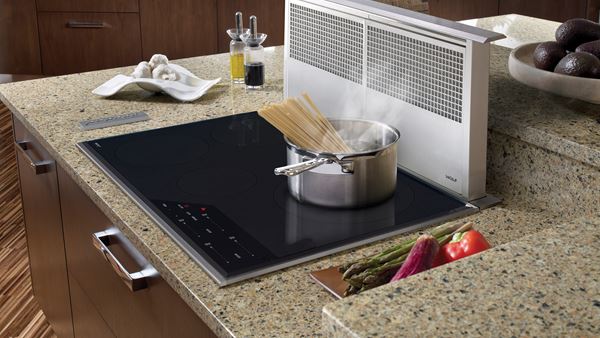 Magic? No, magnets.
In induction cooking, the electricity flows through a coil to generate a magnetic field under the glass ceramic surface. When an induction-compatible pan is placed on the cooktop, currents are induced in the pan and instant heat is generated. The cooktop doesn't heat up, the cookware does. It's a cooking technology of startling precision, power and efficiency.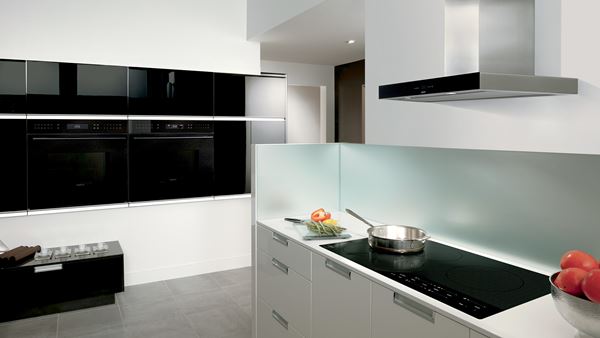 Cooks as good as it looks
Underneath its sleek contemporary exterior, Wolf induction cooktops are pure performance instruments, delivering lightning fast high heat or very low lows for delicate simmers and melts – a finesse that other induction cooktops may not be capable of. With up to 40% faster temperature response than gas or electric, induction cuts down on your prep time too.
SEE ALL OPTIONS IN PERSON
Even "test drive" appliances at an official Sub-Zero and Wolf showroom!
Request an Appointment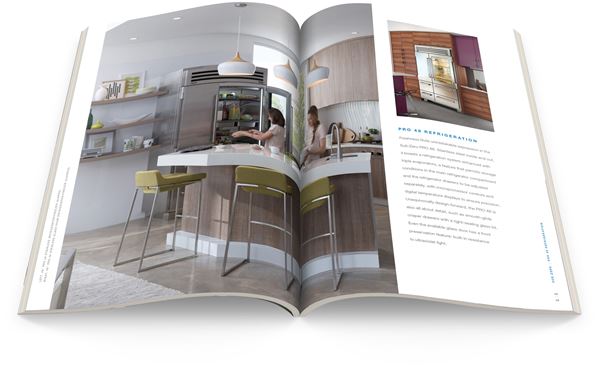 Request a brochure
Dozens of pages of inspiring photos, product features and more in print and online. Discover a world of beautiful, high-performance and top-quality products for your dream kitchen with this free guide from Sub-Zero and Wolf.
Get my brochure now