Convection Steam Ovens

No ovens have ever been so versatile, so intelligent. Choose the cooking mode combining steam and convection that's ideal for your dish, and the oven's unique digital technology adjusts all the details of cooking. Bake bread, roast prime rib, even bring leftovers back to steamy, flavorful life. Everything comes out even better than you'd imagined. Amazing.
Wolf Convection Steam Oven with The Conversational Chef
Convection steam skeptic? Now you can believe.
CREATE RESTAURANT-QUALITY RESULTS AT HOME
Wolf's Chef Coleman speaks with James Beard nominated Chef Jonny Hunter about sous vide cooking, the role it plays in restaurants today, and how it's revolutionizing the home kitchen.
CONVECTION STEAM OVEN QUICK START
Learn the basics of the Wolf convection steam oven controls, tips and tricks for the best results, and recipe ideas. From sous vide to roasted chicken, get the most out of your product.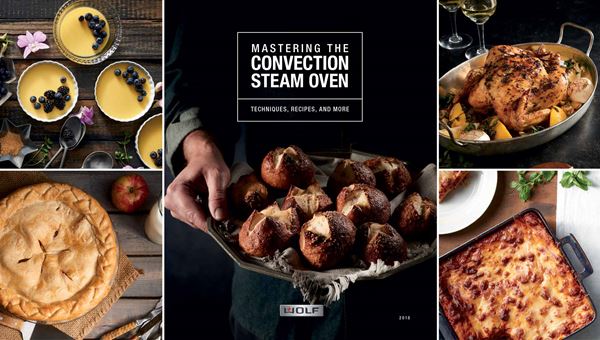 DISCOVER THE DELIGHTS OF CONVECTION STEAM COOKING WITH OUR NEW EBOOK
You can do amazing things with the Wolf convection steam oven – prepare almost any dish more deliciously, more nutritiously. Our free book gives you all the tips and techniques you need to master its modes, and start cooking more memorable meals right now. Over 30 great recipes!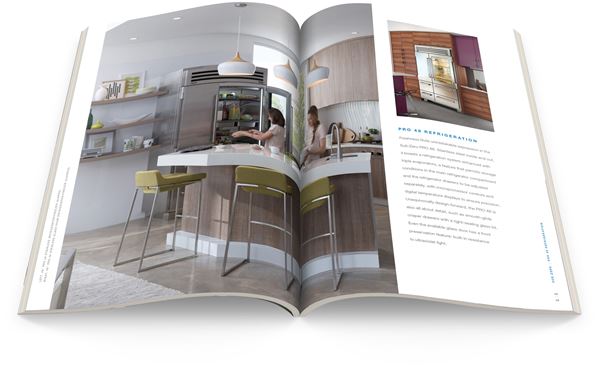 Request a brochure
Dozens of pages of inspiring photos, product features and more in print and online. Discover a world of beautiful, high-performance and top-quality products for your dream kitchen with this free guide from Sub-Zero and Wolf.
Receive a printed brochure